Now you decide to start building a website for your business and you start looking for free website builders that
can help you on that. Well, all free website builders are available online but with limitation. The website builder will provide you with a free starter plan to create your web site but with limit features that need an upgrade to a paid plan.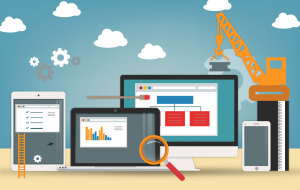 Here we will discuss the limitation of free website builders:
1. Limit the number of pages
Most of the free website builders allow you to create a certain number of pages per website like 5 or 6 pages.
However, if you need more pages you have to upgrade to a paid plan.
2. No domain name
The free plan often does not provide you with the domain name that you want. Instead, they will give you a free URL to use that contains your business name and their name. For instance, instead of having a name like MyBusinessName.com your website will be MyBusinessName.WebsiteBuilderName.com
3. Company brand
Most of the free website builders require their brand to be displayed on your web pages.
4. Advertisements
Some free website builders can use your website to serve their ads to your people like they provide you with a free plan but in return, they have to use your website to advertise their brand to your visitors.
5. Maintenance support
With free website builders, you will not get a technical support if you have issues on your website.
So, now after you understand the limitation of free website builders and the fact that they are not the best.
What you need to do?
Well, always you will get what you pay for and its obvious that the website builders is the best solution for creating a website. First, the website builder will save your time instead of creating your website from scratch. Second, hiring a web designer to create your website will be much expensive than using the website builder.
Furthermore, you need to choose a paid plan that is suitable for your budget and have all the required features that you ask for.